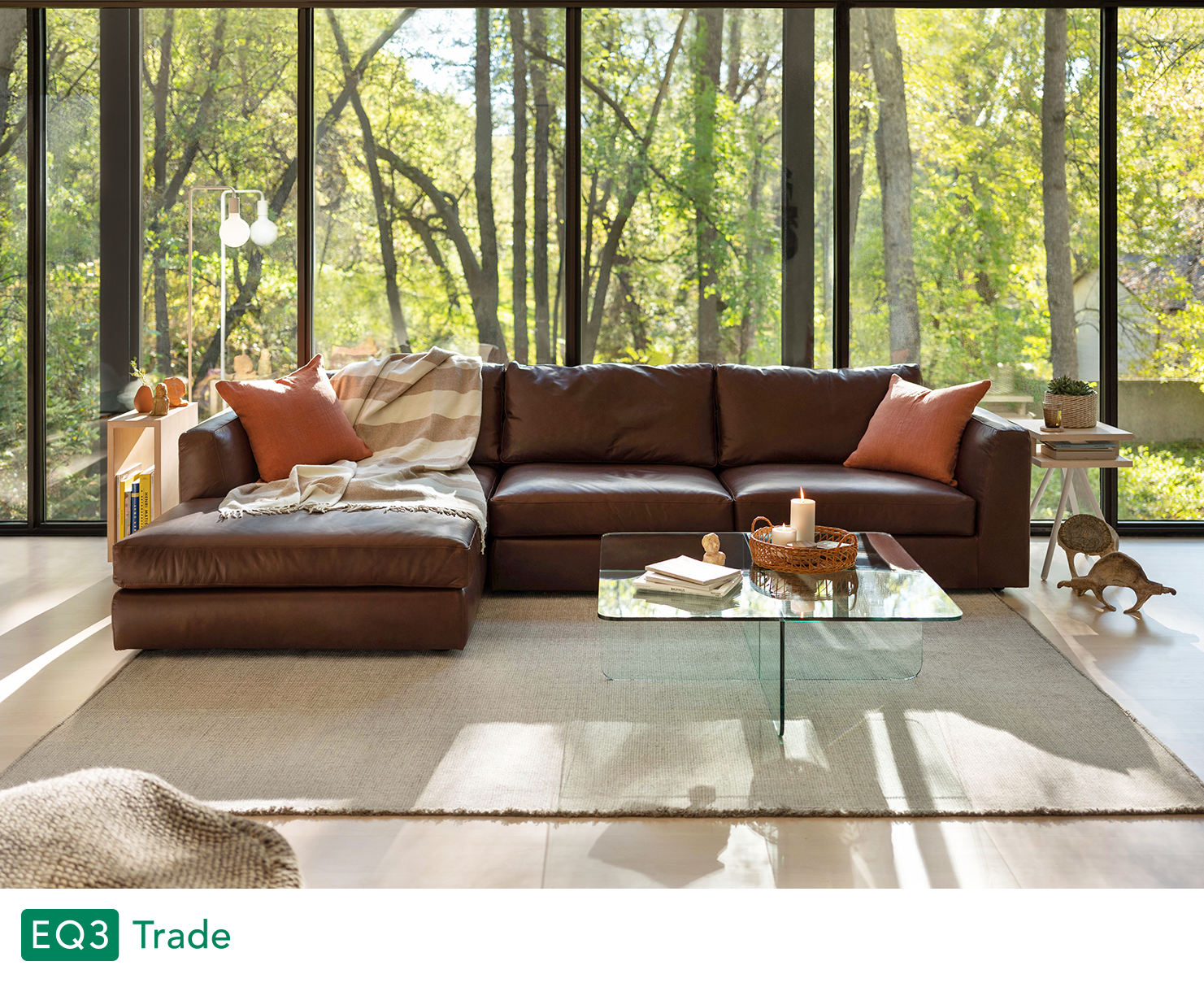 Join the EQ3 Trade Program!
We value our relationships with the design/trade community and offer discounts to qualified architects, interior designers, home builders, contractors and other design/trade professionals. Designer Kits are available for purchase, exclusive to members of EQ3 Trade. The kits contain over 100 fabric and leather swatches, and wood swatches.
Our sales associates look forward to assisting you with your projects. From working with you individually and helping make your job easier behind the scenes to working directly with you and your client, we welcome the opportunity to begin creating thoughtful spaces that fit the way your clients live.


Benefits
Special pricing on the entire EQ3 catalog.
Custom Services including COM (Customer's Own Material).
Be the first to know of new product launches, events and special offers.

Contract/Special Projects
EQ3 offers a select range of contract furniture for commercial applications. For contract product inquiries or custom projects please contact us.